Two Pictures Overview:
Objective = A fun way to start a meeting, and stay connected while working virtually
Team Size = Any group size will work
Time = 10-15 mins
Difficulty = Easy
Materials Required = No
Preparation Required = Yes
Technology Required = Video/phone conferencing,
Virtual Team Activities: Two Pictures
Why you should run this for your team
Staying connected with your colleagues while working remotely is one of the most important things. When you are in the office, it is easy to talk about your day and shared the silly stories that happened at home. But in a virtual environment, those little water cooler moments don't occur naturally. That is why we need to structure those moments into our team meetings and 1 on 1s.
Virtual Team Activities: Two Pictures
Preparation – Ask your team to bring 2 pictures / GIFs to your next meeting
Before your next meeting, send an email / message to your people that you want them to bring two pictures or GIFs to the next meeting. Those pictures should represent how they are feeling now or something going on with them at home. The pictures can be from their personal life or a GIF off the web that they think captures their current mood. Be creative and have some fun with it. For example here are my two pictures from day 1 of working from home: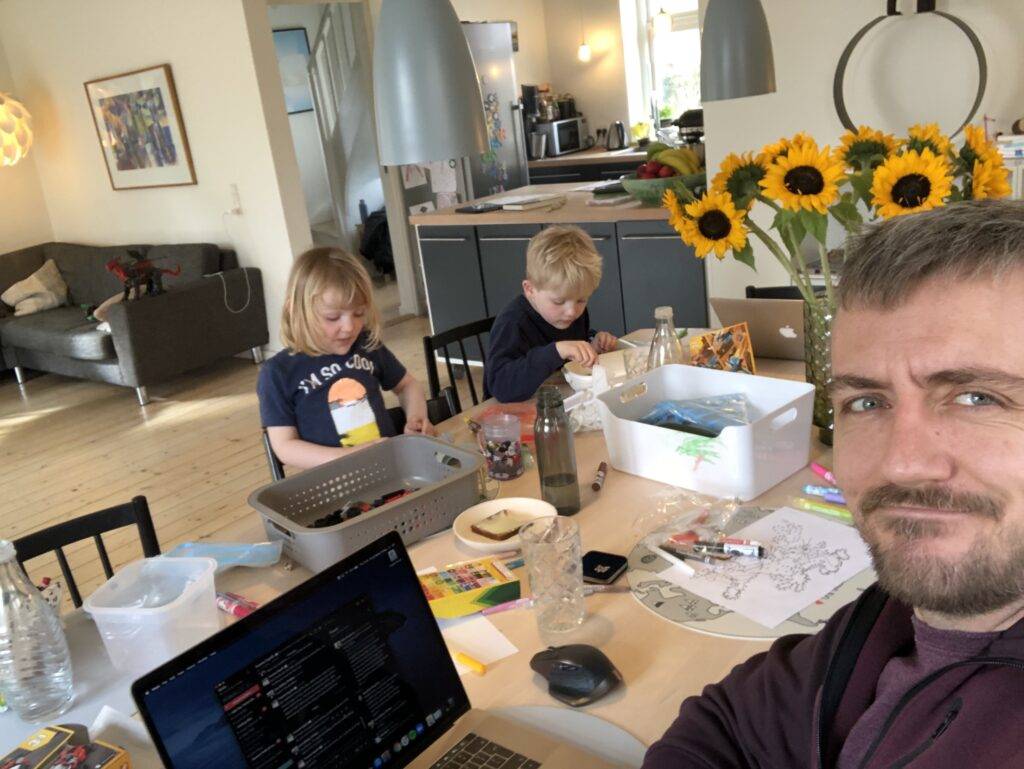 Virtual Team Activities: Two Pictures
Step 1 – Go around the team and share your Two Pictures (10-15 mins)
At the start of the meeting, have each team member share their Two Pictures. They can do this by sharing their screen on the video conference, or the team can upload the pictures to a shared presentation. As people are sharing their pictures, have the team ask questions to learn more about the person and share if they have had similar experiences. I am sure a lot of parents of young kids could relate to the pictures I shared.
Virtual Team Activities: Two Pictures
Optional Step 2 – Save all the pictures and maintain a team album
For some of us, working from home is something that is connected to COVID-19, but the reality is that we don't know how long this new reality will last. For others, working from home was their reality before COVID-19, and it will continue to be their reality long after. Either way, we might be sharing multiple pictures with each other.
So why now make something out of it. It can be as easy as saving all the pictures on a shared team document / presentation. But other people might be even more creative and create some sort of shared album. No matter what, this is meant to be fun, so keep it light.
More Virtual Team Activities / Exercises
Coat of Arms (coming soon…)
Smashing Obstacles (coming soon…)